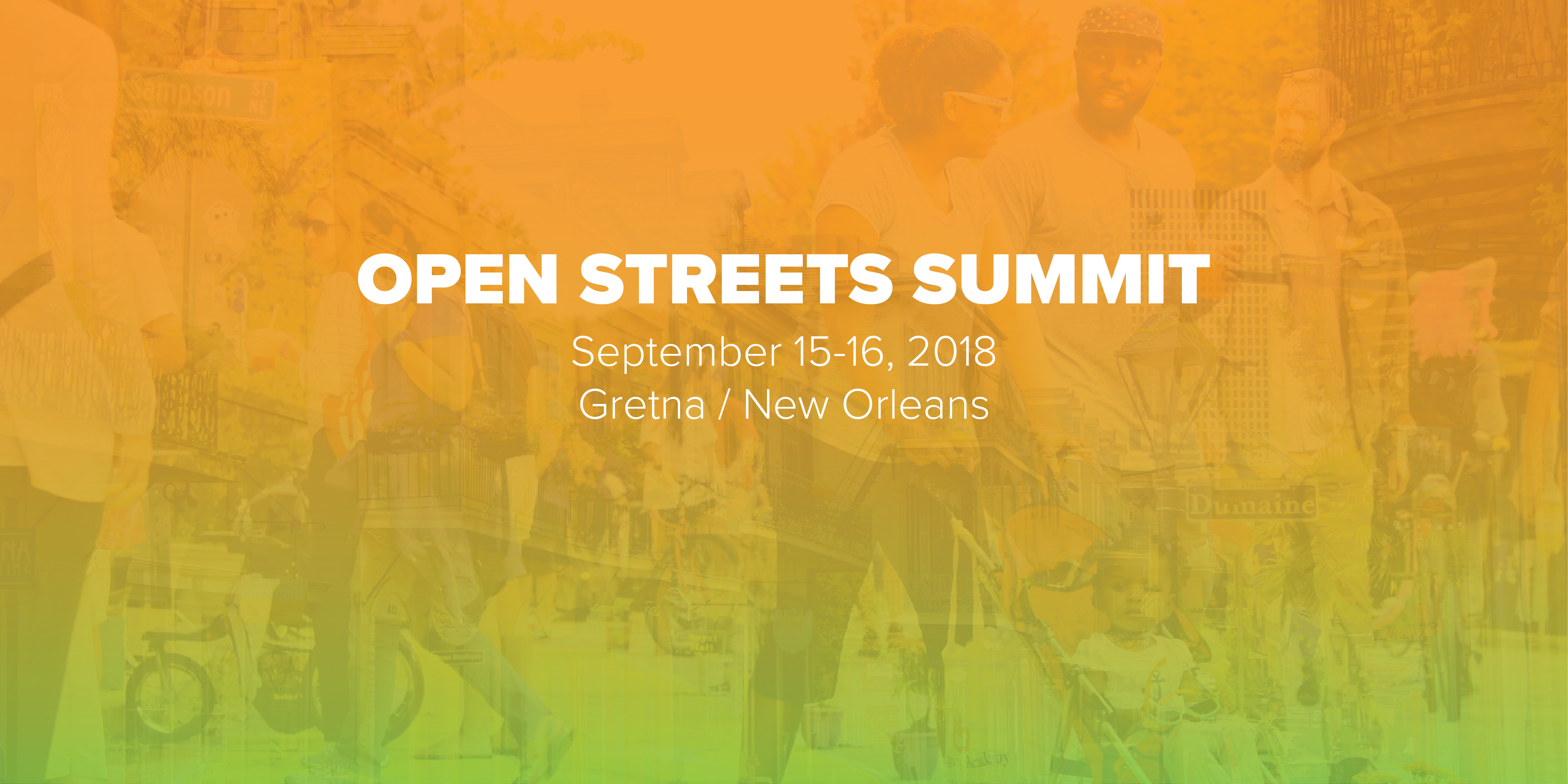 12 Jul

Open Streets Summit Speakers Announced!

The Open Streets Project is proud to announce that Ed Solis from Viva Calle (San Jose, CA), Romel Pascual from CicLAvia (Los Angeles, CA), Jaymie Santiago and Charles Brown from New Brunswick Ciclovia will join us as speakers for the 2018 Open Streets Summit in New Orleans and Gretna!
Taking place from September 15-16 2018, the Summit will feature:
Behind the scenes tour of the City of Gretna's inaugural open streets program.
Workshops, presentations, and networking opportunities with open streets champions and organizers from across the continent.
Training and inspiration for both -novice and experienced- open streets organizers and supporters from public health, transportation, planning, public space, and policymaking fields.
Attendees will learn about the nuts and bolts of starting or scaling up open streets programs, including:​
Route design and planning
Partnerships with business and officials
Social inclusion
Safety and logistics
Marketing and promotion
Program evaluation through measurable goals and metrics
Click here to register for the Open Streets Summit only or here to register for the Walk Bike Places and Open Streets Summit together.